This week's episode of Pickleball 411 Features (you guessed it!) Yours Truly Sharing the 3 Most Common Mistakes People Make When it Comes to Keeping Your Paddle Up…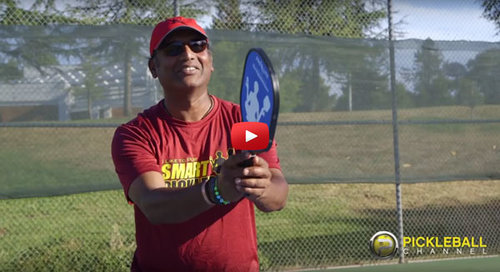 If you aren't subscribed to Pickleball Channel, do it ASAP!
Pickleball Channel produces TONS of great video content featuring top players, coaches and thought leaders in the sport of pickleball.
They produce plenty of more in-depth content but one of my favorite things they do is called "Pickleball 411" where they give you some great pickleball advice wrapped up in just a few short minutes.
If you've been part of #GuruNation for any period of time, chances are you've heard me discuss this week's topic of keeping your paddle up before, BUT I am willing to bet you $100 that you STILL aren't doing it consistently.  [Read more…] about The 3 Most Common "Paddle Up" Mistakes (Featured on The Pickleball Channel)